Facts About Turkey
Top ranked universities with English programs offered.

Wide range of Scholarships and Grants for international students are available on merit basis.

Exchange Programs available with around the world Universities.

Wide range of internships and trainings options are available in reputed companies for all International Students.

Friendly and safe environment for international student to live and study.

Turkey is famous for connecting Europe with Asia for trading and tourism purposes.

Turkey shows Immigration leniency for Pakistani nationals.

More than 1000+ multinational companies welcome fresh and experienced graduates.
Geography and Location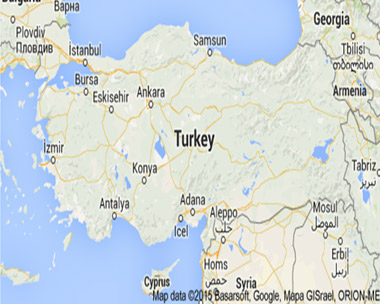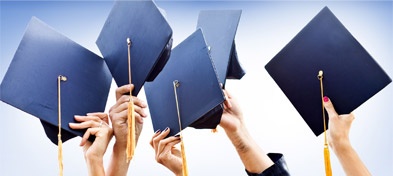 Turkey is at the northeast end of the Mediterranean Sea in southeast Europe and southwest Asia. To the north is the Black Sea and to the west is the Aegean Sea. Its neighbors are Greece and Bulgaria to the west, Russia, Ukraine, and Romania to the north and northwest (through the Black Sea), Georgia, Armenia, Azerbaijan, and Iran to the east, and Syria and Iraq to the south. The Dardanelles, the Sea of Marmara, and the Bosporus divide the country. Turkey in Europe comprises an area about equal to the state of Massachusetts. Turkey in Asia is about the size of Texas. Its center is a treeless plateau rimmed by mountains.
Turkey, officially the Republic of Turkey, is a contiguous transcontinental parliamentary republic largely located in Western Asia with the portion of Eastern Thrace in Southeastern Europe.
History and Population
Anatolia (Turkey in Asia) was occupied in about 1900 B.C. by the Indo-European Hittites and, after the Hittite empire's collapse in 1200 B.C., by Phrygians and Lydians. The Persian Empire occupied the area in the 6th century B.C., giving way to the Roman Empire, then later the Byzantine Empire. The Ottoman Turks first appeared in the early 13th century, subjugating Turkish and Mongol bands pressing against the eastern borders of Byzantium and making the Christian Balkan states their vassals. They gradually spread through the Near East and Balkans, capturing Constantinople in 1453 and storming the gates of Vienna two centuries later. At its height, the Ottoman Empire stretched from the Persian Gulf to western Algeria. Lasting for 600 years, the Ottoman Empire was not only one of the most powerful empires in the history of the Mediterranean region, but it generated a great cultural outpouring of Islamic art, architecture, and literature.
After the reign of Sultan Süleyman I the Magnificent (1494–1566), the Ottoman Empire began to decline politically, administratively, and economically. By the 18th century, Russia was seeking to establish itself as the protector of Christians in Turkey's Balkan territories. Russian ambitions were checked by Britain and France in the Crimean War (1854–1856), but the Russo-Turkish War (1877–1878) gave Bulgaria virtual independence and Romania and Serbia liberation from their nominal allegiance to the sultan. Turkish weakness stimulated a revolt of young liberals known as the Young Turks in 1909. They forced Sultan Abdul Hamid to grant a constitution and install a liberal government. However, reforms were no barrier to further defeats in a war with Italy (1911–1912) and the Balkan Wars (1912–1913). Turkey sided with Germany in World War I, and, as a result, lost territory at the conclusion of the war.
Society and Culture
The culture of Turkey combines a heavily diverse and heterogeneous set of elements that have been derived from the various cultures of the Eastern Mediterranean (West Asian) region and to a lesser degree, Southeastern European, Caucasian, and Central Asian traditions. Many of these traditions were initially brought together by the Ottoman Empire, a multi-ethnic and multi-religious state. The present-day Republic of Turkey, which was declared in 1923 after the dissolution of the Ottoman Empire, is still a transcontinental country that spans Europe and Asia.
During the early years of the republic, the government invested a large amount of resources into fine arts such as paintings, sculpture and architecture. This was done as both a process of modernization and of creating a cultural identity. Because of the different historical factors defining the Turkish identity, the culture of Turkey combines clear efforts of modernization and Westernization undertaken in varying degrees since the 1700s, with a simultaneous desire to maintain traditional religious and historical values.
The Open Society Foundation–Turkey has worked since 2001 to create a more open society marked by increasing democratization and responsiveness to human rights.  The foundation pursues many of its activities by offering grants to projects that focus on the foundation's priority issues such as Turkey's EU membership, political reform, gender, education, regional disparities, disadvantaged groups, and civil society.
Our activities in Turkey aim to create a society in which a diverse range of groups share ideas and contribute to the development and implementation of public services and cultural activities. The foundation brings groups together to recognize problems and develop solutions through discussion and negotiation. We contribute to this dialogue and problem solving process through strong advocacy and promotion of freedom of expression and freedom of the press. We have also been a key supporter of efforts to increase access to education and political mobilization among minority groups
Cost of Living
Tuition fees of Turkish teaching institutions are determined at the beginning of every year.
An average international student in Turkey will spend about 400-500 USD a month on accommodation, food, clothing, entertainment, transportation and telephone costs. Books and administrative fees are approximately 100-150 USD per semester.
Education System
Turkish education system is under the supervision and control of the state, namely the Ministry of National Education. According to the Constitution of the Republic of Turkey, everyone has the right to receive education. Education is compulsory from ages 6 to 14 and free in state schools. The country's primary schools currently have a 98 percent participation rate.
The academic year in Turkish education institutions generally begins in the mid-September or early October and continues to May or early June. There is also a two-week winter break in February.
State Universities (Devlet Universiteleri): The university system in Turkey is governed by the Higher Educational Council (YOK). Turkey has 104 state and 62 private universities (a total of 166 institutions of higher learning), 5 of which are located in the Turkish Republic of Northern Cyprus. Apart from the public and private universities, 8 foundation higher vocational schools serve the job market.
Generally, undergraduate education takes 4 years at universities, but some fields such as medicine (6 years), dentistry (5 years), and veterinary science (5 years) take longer. Turkish high school graduates go directly into fields of study such as medicine, law, dentistry and so on. No tuition fee is charged at public schools (devlet universitesi); students pay only a small basic fee. Students need to pass a nationwide University Entrance Exam (OSS) to enter a university. The graduates of 4-year programs are awarded with the Bachelor's Degree (Lisans Diplomasi).
The medium of instruction at some state universities is English, German or French. Therefore, all correspondence with the university staff and applications to the faculties can be done in English, German or French. However, instruction language at state universities is mostly Turkish. When entering the exam of the university, the knowledge of Turkish is not necessary. Those who pass the exams, and have only a little knowledge of Turkish, are considered to take one year of language foundation to gain proficiency in the Turkish language.
Graduate-level programs consist of master and doctoral programs, coordinated by institutes in universities. Medical specialty programs are carried out within the faculties of medicine and the training hospitals owned by the Ministry of Health and the Social Security Institute (SGK).
Higher Vocational Schools (Meslek Yuksek Okulları): They offer 2 years of undergraduate study after high school and are very much like the community colleges in the USA. The only difference is that students cannot easily transfer to 4-year schools in the USA due to fewer places at the 4-year schools. Two year graduates must take the national Vertical Transfer Test (Dikey Gecis Sinavi) and have a high GPA to be able to apply to 4-year schools. The graduates of 2-year programs are awarded with the Associate's or Pre-Bachelor's Degree (On Lisans Diplomasi).
Private or Foundation Universities (Ozel / Vakif Universiteleri): In Turkey, private foundations obtained the right in 1984 to establish and develop universities. They were established with the fundamental aim of creating a centre of excellence in higher education and research. Private universities take more active initiatives to form and to select international and global educational and research networks.
The medium of instruction in most private universities is English. Almost all have one year of English study for those whose level of English is not found to be proficient upon entrance.
Important Information for International Students
Newly admitted undergraduate or graduate students are to obtain their student visas by presenting their acceptance letters to the nearest Turkish Embassy. A student visa is usually valid for one month. Therefore, these students must register to the University within one month after their entry to Turkey.
 To get a student visa, you need an acceptance letter, a passport valid for a long term, proof of sufficient financial resources for the period of your education in Turkey (bank statement, scholarship document, etc.) and the visa fee. Consulates may require additional documents.
General Admission Requirements
Minimum Higher Secondary School Certificate (HSSC/Intermediate) required with more than 55% marks.

No IELTS/TOEFL required.

No Entry Test.

Up to 100% Scholarship available.