Facts About USA
World's #1 destination for international students.

Top ranked universities offering top notch education.

Top 30 QS ranked universities present in USA.

Third-largest country in the world in terms of size and population.

One of the most technologically advanced country in the world.

World's great hub of Technology, Business, Arts and much more.

Wide variety of internships and practical training options available for International Students.

All US institutions have a career Service Department to help students secure internships, training programs and to find a perfect job.

USA has no official language, which shows the freedom of speech,

USA is ranked as No.1 country for international student hosting globally.

US universities has high paid teachers around the world which guarantees top class education to all Local and International Students.

USA spends approximately 36% of its annual budget on education.
Location and Geography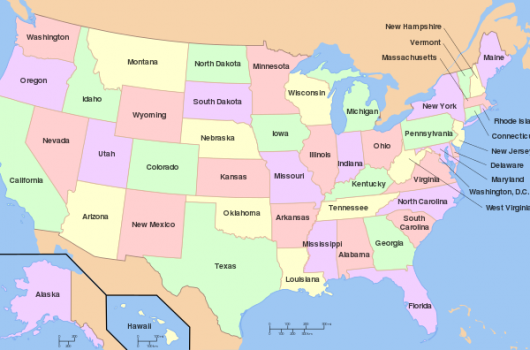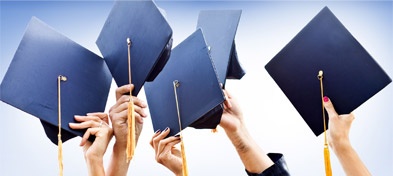 The United States of America (also referred to as the United States, the U.S., the USA, or America) borders Canada to the north, Mexico to the south, the North Atlantic Ocean to the east, and the North Pacific Ocean to the west. At roughly 9.8 million square kilometers, the U.S. is the world's third-largest country in size and population and one of the most ethnically diverse and multicultural nations.
History and Population
The United States' earliest settlers were aboriginal natives (now referred to as Native Americans). The British then began settling on the east coast, and eventually established 13 colonies. These colonies declared their independence in 1776 from Britain as a result of the American Revolution. The Treaty of Paris in 1783 officially recognized the United States of America as a sovereign nation, and the U.S. constitution was signed in 1787. The U.S. went on to become a superpower in the 20th century, and it is one of the world's most influential nations.
Today, the population of the U.S. is approximately 331 million. It is ethnically and culturally diverse, thanks to a long history of immigration, with Caucasians comprising 70% of the population, Hispanic or Latino 13%, Black or African American 12%, Asian 4%, and indigenous native Americans 1%. English is the main language, with Spanish the second-most common language.
Society and Culture
A common metaphor used to describe American culture is "the melting pot," which means that a variety of ethnicities and nationalities are represented in the population and blend to form a common culture. While it is true that there is a strong sense of "Americans" among the population, most would agree that there are still very distinct sub-cultures, especially along ethnic lines (e.g., Hispanic or Latino).
The United States is a secular country, with a core principle being the separation of church and state and freedom for individuals to worship as they choose. Another distinctive factor is freedom of expression ensuring individuals the right to express themselves without fear of government reprisals. These individual freedoms help to shape a culture where an individual's interest and skills can be more important than family or connections in the marketplace – at least relative to other countries.
Cost of Living
Living conditions and cost of living in the U.S. vary greatly depending on location and lifestyle, but in an overall sense, they are similar to what they are in other affluent nations. Consumer goods are certainly easy to find, and basic needs such as food and household items are affordable to almost all people who live in the U.S. What the visitor will notice is that there is a huge range of quality, and some brands and items will be accessible only to the wealthy. There is a pronounced income disparity between the poorest and richest Americans, and the marketplace reflects these extremes of purchasing power. The income disparity also shows up in living conditions: most places in the U.S. are relatively safe (and some are very safe), but in poorer neighborhoods, crime rates are higher.  As in most nations, the cost of living is higher in big cities than in smaller towns; accommodation can be expensive in the cities.
Education System
Based on the above, in the United States, governance and support of post-secondary educational institutions falls into one of two categories, public (government supported) or private. American colleges and universities are roughly evenly divided between these two types of institutions. Whether a higher-education institution is public or private has no relationship to educational quality, although the very most competitive ones tend to be dominated by privates. Whether an institution is public or private, it will set its own admission standards, and prospective students must apply separately for each.
Specific programmers, such as business, education, pharmacy, or engineering, have professional associations. These associations have the same kind of peer review process. If an institution completes that process successfully, it earns professional accreditation from the association. In a similar but separate process, core academic programmers, for example, architectural training, are also subject to accreditation.
Information Specific to International Students
The U.S. has the world's largest population of international students: nearly 1,095,299.
Since September 11, 2001, the United States has increased security at all of its borders and increased scrutiny for all visa applications to the U.S. Visitors must meet stringent criteria to obtain a visa prior to entering the country, including documenting financial capabilities to support the program of study and demonstrating compelling ties to the home country.
Visas are issued by the State Department (DoS) at U.S. embassies and consulates. The Department of Homeland Security (DHS) oversees both Immigration and Customs Enforcement (ICE) and Customs and Border Protection (CBP) agencies. CBP inspectors are responsible for admission of travelers to the U.S. at the port of entry, for a specified status and period of time. ICE is responsible for immigration enforcement and matters within the U.S.
General Admission Requirements
Minimum Higher Secondary School Certificate (HSSC/Intermediate) required with more than 60% marks.

IELTS 6.5 to 7.0 Band required with no module less than 5.5 to 6.0.

Up to 50% scholarship available for International Students.
U.S List of Accredited Postsecondary Institutions