Facts About Ukraine
World class education and easy enrollment in top ranking university without IELTS.

Globally recognized degree and affiliated with top notch organizations.

Transfer and exchange programs students are highly entertained.

Ukraine offer easy immigration policies for all international residents. Also easy access to move to other European countries.

Ranked as one of most satisfying place for international students.

Ukraine is the largest country in Eastern Europe famous for heritage and greenery scenes.
Location and Geography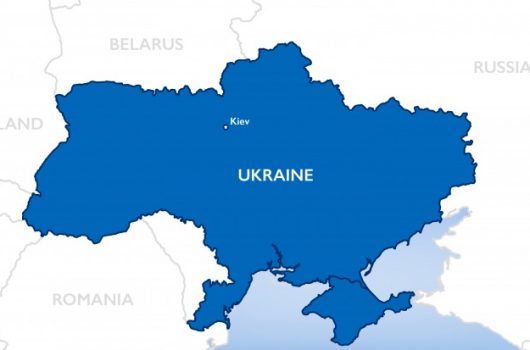 Ukraine has a strategic position in East Central Europe, lying on the northern shores of Black Sea and Sea of Azov, it borders a number of European countries Poland, Slovakia and Hungary in the west, Belarus in the north, Moldova and Romania in the south-west and Russia in the east. Most of its territory lays within the Great European Plain, while parts of western regions reach into the Pannonia Plain. The southern shores of Crimea are located within a unique subtropical biome which is separated from most of Ukraine by a range of Crimean Mountains. In general Ukraine is split between two biomes mixed forest towards the middle of continent and steppe towards Black Sea littoral. The western regions located in the alpine-like country that is dominated by theCarpathian Mountains.
The northern part of the Carpathian Mountains reach into Ukraine in the western part of the country. The highest peak is Hoverla, which is 2061 m or 6762 ft tall. Most of Ukraine's area is taken up by the steppe-like region just north of the Black Sea. Ukraine is divided almost in half by the Dnipro river, which traverses Ukraine north to south. It empties into the Black Sea, just west of the Crimea and near the mouths of the Bug and the Dnister rivers. The border with Russia is the country's longest border, and it runs through the Sea of Azov.
The Eurasian Steppe Belt, is the vast temperate grasslands, savannas, and shrublands ecoregion of Eurasia. It stretches from Moldavia through Ukraine to Siberia, with one major exclave, the Puszta. It connects Europe, Central Asia, China,South Asia, and the Middle East economically, politically, and culturally through overland trade routes, most notably the Silk Road during antiquity and the Middle Ages, and the Eurasian Land Bridge in the modern era. It has been home to nomadic empires and many large tribal confederations and ancient states throughout history, such as the Xiongnu, Scythia,Cimmeria, Sarmatia, HunnicEmpire, Chorasmia, Transoxiana, Sogdiana, Xianbei and Göktürk Khaganate. The Ukrainian Steppe (at different points in ancient history has been called Cimmeria, Scythia and Sarmatia) begins near the mouth of the Danube and extends northeast almost to Halich, Kyiv and Poltava, and then southeast to the Don. North of the Black Sea, the Crimeaa Peninsula has some interior steppe and ports on the south coast which link the Ukrainian steppe to the civilizations of the Mediterranean basin.
History and Population
Ukraine was known as "Kievan Rus" (from which Russia is a derivative) up until the 16th century. In the 9th century, Kiev was the major political and cultural center in eastern Europe. Kievan Rus reached the height of its power in the 10th century and adopted Byzantine Christianity. The Mongol conquest in 1240 ended Kievan power. From the 13th to the 16th century, Kiev was under the influence of Poland and western Europe. The negotiation of the Union of Brest-Litovsk in 1596 divided the Ukrainians into Orthodox and Ukrainian Catholic faithful. In 1654, Ukraine asked the czar of Moscovy for protection against Poland, and the Treaty of Pereyasav signed that year recognized the suzerainty of Moscow. The agreement was interpreted by Moscow as an invitation to take over Kiev, and the Ukrainian state was eventually absorbed into the Russian Empire.
After the Russian Revolution, Ukraine declared its independence from Russia on Jan. 28, 1918, and several years of warfare ensued with several groups. The Red Army finally was victorious over Kiev, and in 1920 Ukraine became a Soviet republic. In 1922, Ukraine became one of the founders of the Union of Soviet Socialist Republics. In the 1930s, the Soviet government's enforcement of collectivization met with peasant resistance, which in turn prompted the confiscation of grain from Ukrainian farmers by Soviet authorities; the resulting famine took an estimated 5 million lives. Ukraine was one of the most devastated Soviet republics after World War II. (For details on World War II,see Headline History, World War II.) On April 26, 1986, the nation's nuclear power plant at Chernobyl was the site of the world's worst nuclear accident. On Oct. 29, 1991, the Ukrainian parliament voted to shut down the reactor within two years' time and asked for international assistance in dismantling it.
The demographics of Ukraine include statistics on population growth, population, ethnicity, education level, health, economic status, religious affiliations, and other aspects of the population.
The data in this article are based on the most recent Ukrainian Census, which was carried out in 2001, the CIA World Fact book, and the State Statistics Committee of Ukraine. The next census is scheduled to take place in 2016.
Society and Culture
Ukrainian culture and customs of Ukraine and ethnic Ukrainians contain a blend of Eastern European and Western European elements. Ukraine has a shared culture and history with neighboring nations, dating back to the 9th century and the Land of Rus.
The culture of Ukraine is unique and diverse, but over the years it has been influenced by its eastern and western neighbors, which is reflected in its architecture, music and art. Folk cultures fundamental and basic for the Ukrainian national culture. Ukrainian professional science, literature and art has been formed on it gradually. The originality of Ukrainian culture has been defined by the influence of geographical conditions, peculiarities of the historical process, as well as interaction with other ethnic cultures. An important historical stage of Ukrainian culture was the adoption of Christianity in the 10th century.
Ukrainian customs are heavily influenced by Christianity, which is the dominant religion in the country (Orthodox Christianity). The Ukrainian Orthodox Church is the largest in the country. Eastern Catholicism is the second most widely practiced religion in Ukraine. Protestantism and Judaism are also well represented in the country. Gender roles tend to be more traditional in Ukraine than in the West. Grandparents play a great role in raising children.
Ukrainian humor often deals with Ukrainian everyday life, Russians (often referred to as "Moskali,") other ethnic minorities and Ukrainians themselves. A majority of jokes make fun of stereotypical ethnic features.
Economy
The economy of Ukraine is an emerging free market, with a gross domestic product that fell sharply for the first 10 years of its independence from the Soviet, then experienced rapid growth from 2000 until 2008. Formerly a major component of the economy of the Soviet Union, the country's economy experienced a deep recession during the 1990s, including hyperinflation and a drastic fall in economic output. In 1999, at the lowest point of the economic crisis, Ukraine's per capita GDP was less than half of the per capita GDP it achieved before independence. GDP growth was first registered in 2000, and continued for eight years. In 2007 the economy continued to grow and posted real GDP growth of 7%.In 2008, Ukraine's economy was ranked 45th in the world according to 2008 GDP (nominal) with the total nominal GDP of 188 billion USD, and nominal per capita GDP of 3,900 USD.
However Ukraine was greatly affected by the economic crisis of 2008 and as a result a 15.1% decrease in Ukraine's GDP took place over 2008 and 2009. Inflation slowed in July 2009 and stayed at about 8% in 2011.Deflation was just avoided in 2012. 0.5% inflation is expected for 2013.The Ukrainian currency, which had been pegged at a rate of 5:1 to the U.S. dollar, was devalued to 8:1, and was stabilized at that ratio till beginning of 2014, in the period of next year it was devaluated to 28:1.
There was 3% unemployment at the end of 2008; over the first 9 months of 2009, unemployment averaged 9.4%.The final official unemployment rates over 2009 and 2010 where 8.8% and 8,4%.Although according to the CIA World Fact book in Ukraine there are "large number of unregistered or underemployed workers".
The Ukrainian economy recovered in the first quarter of 2010.Ukraine's real GDP growth in 2010 was 4.3%, leading to per capita PPP GDP of 6,700 USD.
More than 60% of Ukraine's exports go to other post-Soviet states, with Russia, Belarus and Kazakhstan the most important Natural gas is Ukraine's biggest import at present and is the main cause of the country's structural trade deficit
Ukrainian politicians have estimated that 40% of its economy is in fact shadow. Due to the double nature of the Ukraine economics, official data GDP and average salary have some significant errors and cannot be applied directly in order to truly understand the economic situation in Ukraine.
Due to the War in Donbass Ukraine's economy is expected to decline 8% in 2014.
Cost of Living
In order to live comfortably while you are in Ukraine, the student will need to have not less $100 to $150 per month available for living costs. The cost of living is cheaper, lot more than other European cities. It is difficult to give a precise figure because of differences in the student lifestyle.
Ukraine National and State Universities has a very good hostel system with fully furnished rooms, quite study environment and surrounded with recreation center. The International Office provides a guarantee of accommodation placement services to all international students who receive an academic offer. There are several accommodation options for international students and it is important to consider whether you prefer an independent lifestyle or enjoy living in a community.
Combine the convenience of living on or near campus, access to programs and services to help you excel academically, the opportunity to build lasting friendships, and comfortable, affordable living and you have the life of a University. The territory of the University and the main students' routes from the hostels to the educational buildings are protected and patrolled by officers of guard service.
Rooms on campus are available to students. All hostel rooms are furnished and vary in size and number of conveniences. Dormitory rooms at hostel can accommodate 2 or 3 students to a room. All rooms are equipped with bed, mattress, pillow, blanket, desk, chair, heating, water system and suitable lighting for both study and relaxation. There are common areas where students can play and mingle. Upon the students arrival on campus, specific accommodations are assigned and after a satisfactory health report the student will be accommodated to the room which is allotted to him.
Available apartments and houses are furnished, and vary in size, cost and number of conveniences. Life in Ukraine is friendly and devoid rush. While at first some students may miss their home environment, native foods, or a hurried pace, they soon learn to appreciate and enjoy a cultural different their own. In the hostel each room is attached with kitchen is provided for students to cook food to their own taste. Students will need to supply their own kitchen utensils.
Education System
The education system of Ukraine is well developed. The quality of education is high. One of the major tasks for the local and central authorities is to offer equal opportunities in providing best education for all students studying in Ukraine.
The content of the Ukrainian education is similar to the content of other cities of Europe. The students can check the quality at technical institute (1003) on the basis on upper and lower secondary level of education. In Ukraine Education System, further education means the lower level of higher education.
Over 1000 professional schools provide more than eight hundred expert specializations. The students can choose from 313 Universities or academies (220state & 93 private) as well as 589 state & 69 private educational institutes with 1st and 2nd accreditation degree. Over five hundred educational institutes can provide supplementary education along with qualification improvement. Every year over fifty thousand of graduates, professionals, students and teachers visit Ukraine in order to upgrade their professional talents and knowledge. During the independence period, over sixty global agreements were signed regarding the cooperation development in education field. To inspire the application of General Education Standards in Europe, the cooperation has acquired depth with UNESCO, The Europe Council and other major Global Organizations that function under the program of TEMPUS.
Higher level of Education at Ukraine Universities has centuries – old past, high prestige and national customs in the world. Ukraine's high schools offer better, social and well-developed training, scientific and infrastructure facilities. The country is good at providing efficient opportunities to each Ukraine citizen or to citizens coming from different countries to obtain different levels of education, advanced courses and to get training with proficiency improvement. The Universities inspire students to write or to study doctorate dissertation and post-graduate courses or to take active part in the applied and fundamental researches.
Each year around 200 thousands citizens of Ukraine and of other nations, as well become the students of educational institutes at Ukraine.
The higher education system of Ukraine is flexible, organized and corresponds to state of the art tendencies and trends to those in progressive countries accepted by UN Organizations, UNESCO and other popular global organizations.
The Education Institutes (High Level) own teaching and scientific potentials. The teaching and scientific staff accounts around eighty thousand individual; among them – 33000 are science candidates, 4500 are science doctors, 27000 are professors (assistant) and over 500 are recognized professors.
The higher educational institute graduates having superb penchants for scientific – research task have a chance to carry on their education at doctorate and PG courses. The huge network of PG courses on diverse majors meets the requirements of extremely qualified experts for diverse branches of economics, industry, culture, education and science. Training sessions are provided for twenty science branches and 366 majors. It includes all training branches of the experts of high qualifications. There are over 1000 individuals and 16000 PG students working for a doctoral degree. Training sessions on majors that ascertain the reforming procedure in Ukraine (Law, Political & Social Studies and Economics) is increasing now.
In Ukraine, the education system of foreign students is followed as per the Nation's Law – "On Legal Credibility of Foreigner." The Ukraine Government's resolution of foreign citizens training in the country is also included in the law. In Ukraine, the higher education's Academic Year starts from first day of September. The year is divided into 2 semesters; First – from September to January, Second – February to June. Each semester lasts up to seventeen weeks along with examination period of three weeks. The foreign applicants inspired to study in Ukraine have to submit an application at the Ukrainian International Centre – Osvita or at the higher educational institutes.
The international students receive higher education academies, institutes and Universities that aren't only recognized but even own a special education license to train and teach the international students. All major Ukraine Universities own this vital license. To control and check the quality of educational facility in Ukraine for foreign students, the Ministry of Education and Science has been set up. The international students begin with their education in the foundation year. They can even go for the language course (Ukrainian or Russian).
Information Specific to International Students
As of the start of 2019, 75,606 international students from 154 countries started studying at 443 Ukrainian Higher Education Institutions. It is worth noting that Ukraine has significantly lower tuition fees than many other countries, both in Europe and worldwide. Opportunities to study in Ukraine could be just what International Students are looking for.
Admission requirements for MBBS
Students having minimum 60% marks in intermediate (FSc Pre-Medical) can apply.

The course duration of MBBS is 6 years in majority Ukrainian universities.

Top medical Universities in Ukraine are recognized by PMDC, WHO.

Separate hostels for female.

No Entry Test.

No IELTS or TOEFL required.